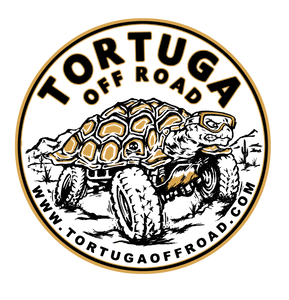 Our 4.5" round Tortuga Off Road® logo printed in full color on white polypropylene with UV resistant laminate. Lifetime warranty! If you rock our decal on your rig, share it with us on Instagram or Facebook and it ever fades out, gets shredded by a limb or poached by a buddy, simply send us a photo and your tragic story and we will send you a fresh replacement! Sold in pairs, Free shipping.
* Photos and tragic stories will likely be used to amuse our followers on social media. The better the story, the better chance we will share it. lol!
** The Tortuga Off Road logo is a registered trademark.