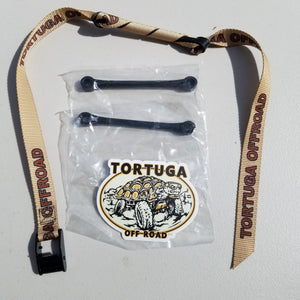 Used in marine applications for years, these "snubbers" turn any static 1" strap into a dynamic strap offering just enough stretch to reduce the impact of a hard jolt to maintain a strong foothold on your cooler, fridge or other gear! Simply insert your Tortuga Fridge Strap into one end of the snubber, wrap around 3 or 4 times and loop the strap through the other end. Viola! You now have a strap that you can cinch down when you need a little stretch in your strap!

Remember, you saw them here first!
Sold in Pairs. Straps not included.